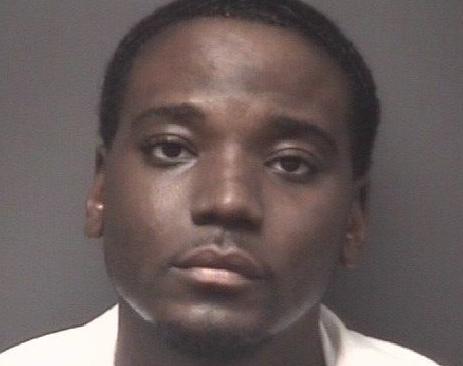 A Greenville man is free more than five years after his arrest on charges he killed a friend with a shotgun after a party in north Greenville in 2014.
Stephon Averill Rogers, 27, walked out of Pitt County Superior Court on Friday after he was found not guilty of first-degree murder and felony firearm possession in the Sept. 21, 2014, death of Brandon Terell Smith.
Rogers was accused of shooting Smith several times with a shotgun on Gum Road, just outside the city limits near Pitt-Greenville Airport. The killing occurred five months after Rogers was convicted of a previous felony firearm charge, according to prosecutor J.B. Askins.
The Pitt County Sheriff's Office responded about 5:25 a.m. to a report of a man lying on the side of Gum Road. When deputies arrived, they found Smith's body in a ditch in front of a warehouse.
According to authorities, Smith and Rogers had attended a party at a nearby home before the shooting and got into an argument.
After the verdict, Rogers' attorney, Robert Harris, said he was very pleased that jurors used common sense and saw the inconsistencies in the testimony offered by two state witnesses, Shaquilla Smith and Latoya Brown.
While testifying earlier in the week, both women admitted to drinking and said they told police different stories because they didn't want to be involved. They said they corrected their accounts and implicated Rogers after detectives noted their stories weren't adding up.
Harris added that Rogers has expressed sorrow for what happened to Smith but also said he didn't kill Smith.
"Mr. Rogers maintained his innocence throughout the whole time," Harris said. "Of course, he's expressed a lot of sympathy for the family because, of course, ultimately the victim was his friend. He was very sorry by this end and what happened.
"We are very pleased with (the verdict) but obviously there's still sadness because we're saddened for the victim," Harris said.
The real tragedy, according to Harris, is that Brandon Smith's killer got away.
"We're sad for their family, and I'm saddened the true people responsible will not be brought to justice and that it's going to end here," Harris said.
After the court adjourned, Rogers was quickly ushered out of the courtroom. Prosecutor J.B. Askins was not immediately available for comment, and Brandon Smith's family did not wish to talk about the case or the jury's verdict.
District Attorney Faris Dixon issued a statement later on Friday extending thanks to the jurors. "While we honor and respect the decision of the jury, we are saddened for the family of Brandon Smith," the statement said.
Outside the courtroom, friends and family members of Rogers were visibly pleased as they called people and told them the news.
Friday's verdict came after a three-day trial that included testimony from Rogers and co-defendant Kaonte Daniels, still charged with accessory after the fact, as well as witnesses Smith and Brown.
The women said they saw Rogers with a gun after the party at an apartment in Moyewood. Rogers said, "I caught a body" and "I got a body," they said.
But Harris in his summation reminded jurors that the women also said they had been drinking and that earlier accounts to investigators were inconsistent.
"It's horrific what happened to Brandon but you might not be looking at the right person," Harris told jurors.
Prosecutor Askins in his summation said the witnesses had no interest in misleading jurors despite earlier inconsistencies.
"What interest or bias does Ms. Smith or Ms. Brown have?" he asked.
Askins also brought up Rogers' criminal history including an assault with a deadly weapon conviction in April 2014.
"Doesn't that speak to (Rogers') dangerousness? Isn't that the type of lawlessness that the laws of this state is designed to protect you, the public, from?" Askins said.
"Stephon Rogers deserves to spend the rest of his life in prison for the murder he committed," he said.
Earlier on Thursday, Rogers took the stand and blamed Smith's death on Daniels, who threw the house party and was with Brandon Smith before he was killed.
Daniels testified on Wednesday that Rogers chased Brandon Smith and another man around with a shotgun before firing several shots. Rogers then forced Daniels at gunpoint to drive him away from the scene. Daniels said.
Askins disputed Rogers' testimony against Daniels, saying fear of being convicted of first-degree murder was behind the claim.
"Isn't it interesting that after five years, (Rogers) tries to pin this horrific crime on Mr. Daniels?" Askins asked the jurors.
Correction
Thursday's story on the trial incorrectly reported information about the arrests of Rogers and Daniels. Rogers was arrested before Daniels turned himself in to authorities.